Now Available! Scroll down to see more or click here for ordering info
THE ADVENTURES OF JASMINE BUNNY
by Kala Bryan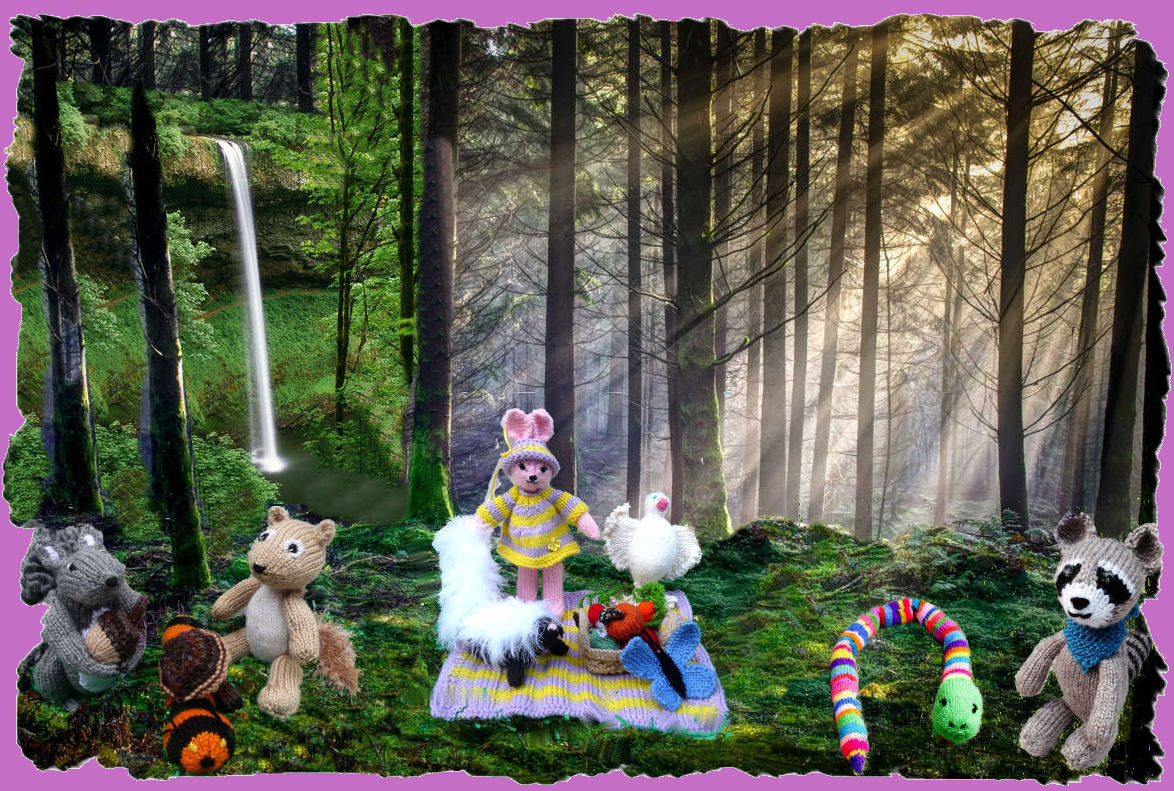 The Adventures of Jasmine Bunny began as a tale for my granddaughter with characters knit by me as a birthday gift for her third birthday. It is a tale about a little bunny who lives in Awbrion (an anagram of Rainbow) with all of her little forest friends. She has a brother, Jasper, who has gone off to see the world on his own adventure. During a game, she loses her hat in the river and is swept away on the current to a different land where she meets strange new friends. She learns that Jasper could be a prisoner of the evil Zargon so she decides to go after him. In this first installment of The Adventures of Jasmine Bunny, you will get to know Jasmine and her friends and become a part of her adventure as she goes off in search of her brother, Jasper.
---
To order your copy today, click here to order on Amazon or here to order from CreateSpace.
Also available on Kindle here.
If you would like a signed copy with a message to your child (or grandchild), please order below.

---
Here are photos of the main characters which I knit for my granddaughter in the order of appearance in the story (click on any picture to see enlarged photo):

Jasmine Bunny

Celeste

Chanel

Flutterby

Jasmin with Celeste, Chanel and Flutterby

Bentley the Guard with the Mouse

Titus the Guard and the Mouse

Asha, Pokey and Chipper
Asha has an acorn and Pokey is carrying a mushroom on his back

Reggie and Kallie (Kaleidoscope)

Buzz and Prickles

Boomer

Lela and Flicker

Clipper

Wicket the Wise

Miles the Messenger

Bubbles
ISBN 978-0692907825
© 2017 Kala Bryan
Computrends Publishing